Published on the 4th of October, the am730 filled a page with the remarkable brilliance of St. Joseph's College.
From the expansive, uplifting teaching methods employed, to the heavy emphasis of character, St Joseph's College has attested its effectiveness with over 80% of students receiving university offers and its undoubtedly accomplished alumni who stand loyal beside our teachers and students.
Celebration is due! Another one for the books!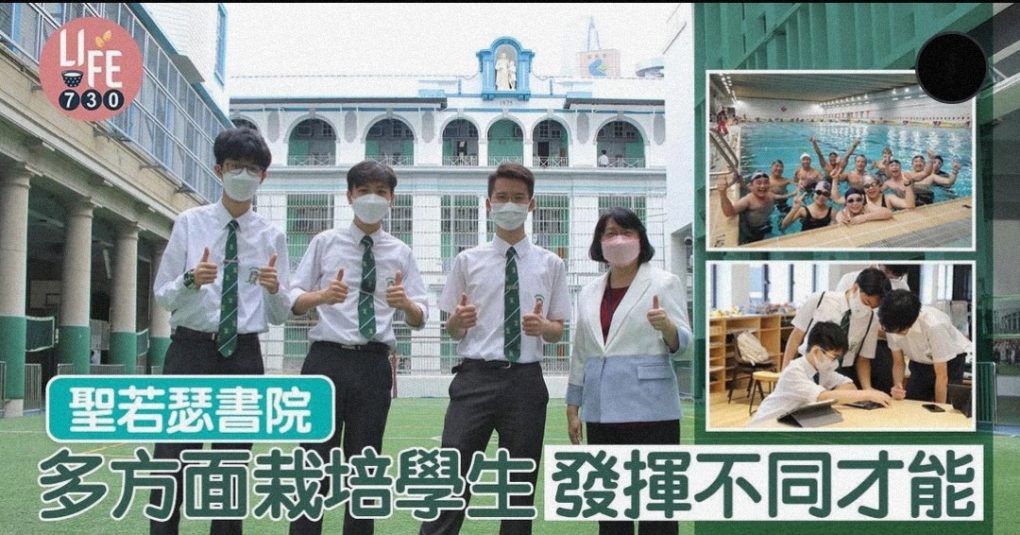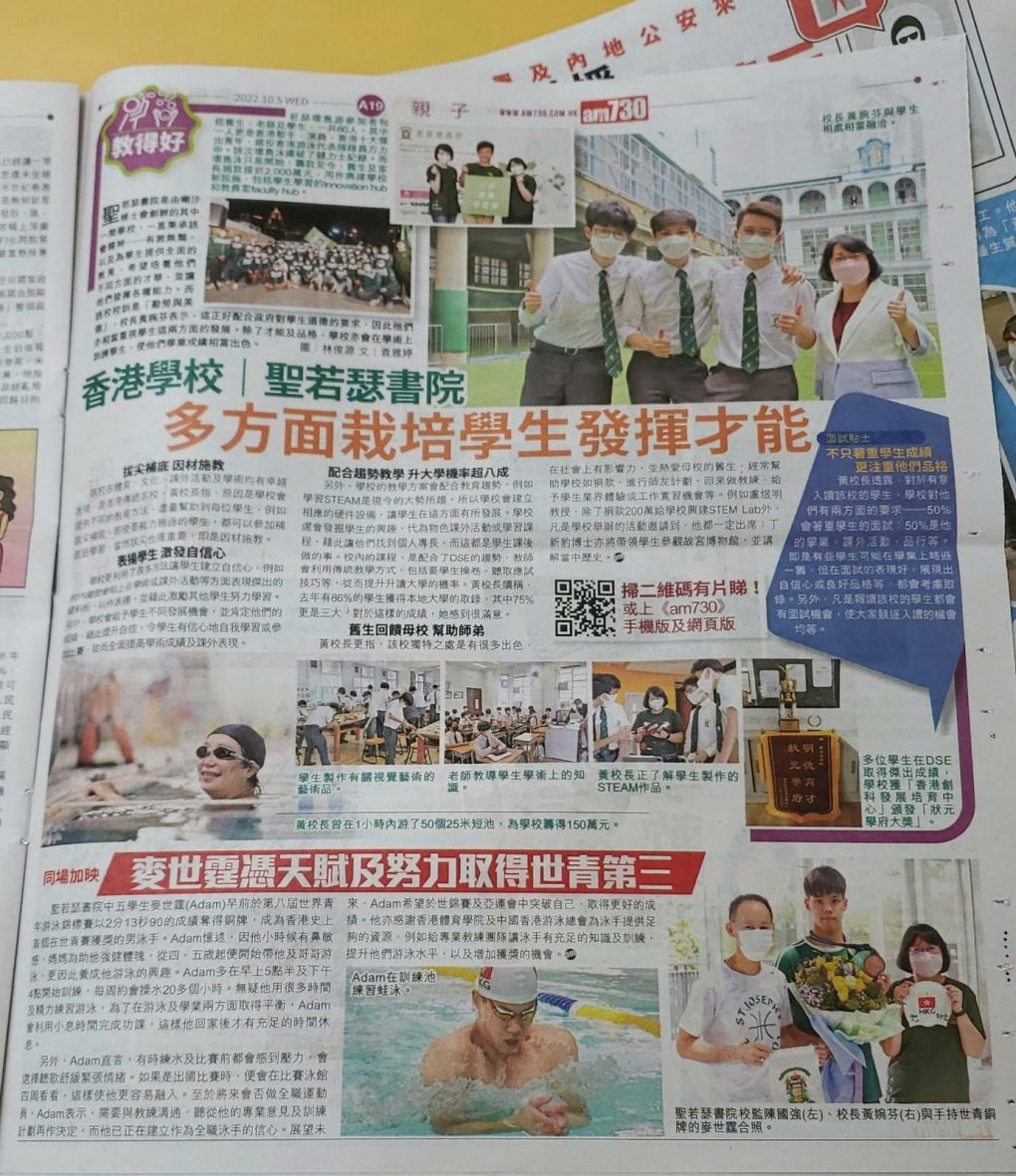 Courtesy of the am730:

https://www.am730.com.hk/%E7%94%9F%E6%B4%BB/%E9%A6%99%E6%B8%AF%E5%AD%B8%E6%A0%A1-%E8%81%96%E8%8B%A5%E7%91%9F%E6%9B%B8%E9%99%A2-%E5%A4%9A%E6%96%B9%E9%9D%A2%E6%A0%BD%E5%9F%B9%E5%AD%B8%E7%94%9F%E7%99%BC%E6%8F%AE%E6%89%8D%E8%83%BD-%E6%A0%A1%E9%95%B7%E9%80%8F%E9%9C%B2%E6%94%B6%E7%94%9F%E6%9C%89%E5%85%A9%E6%96%B9%E9%9D%A2%E8%A6%81%E6%B1%82/341367?utm_source=am730webshare&utm_medium=copy_link