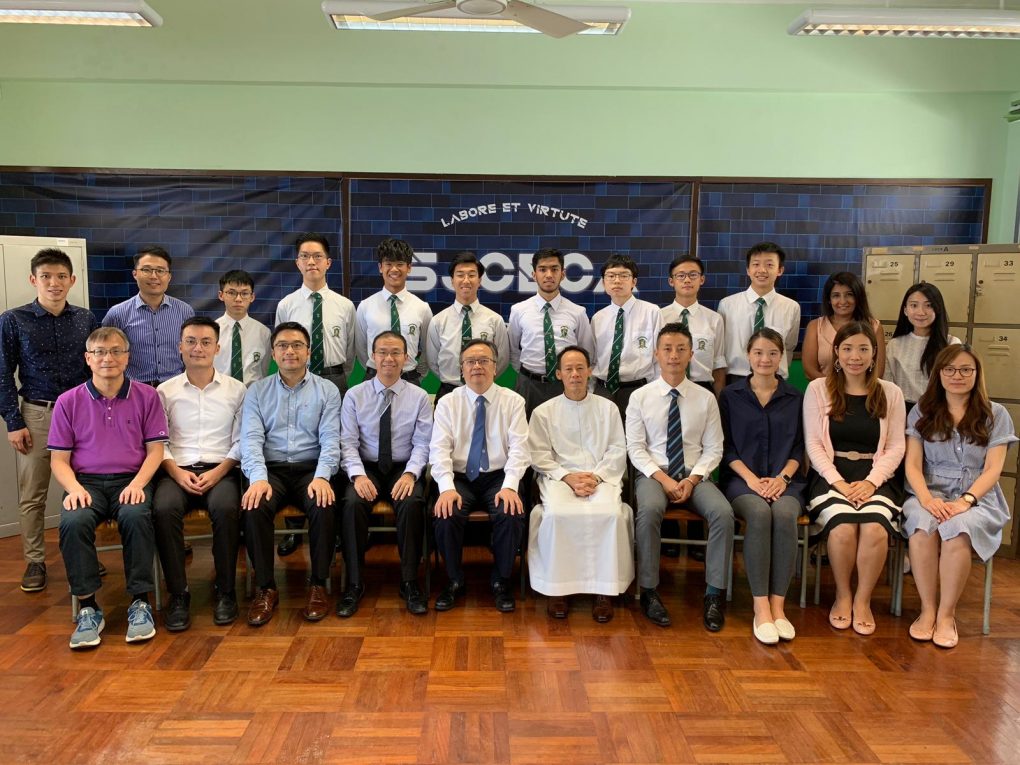 ECA Department
ECA Master

Mr. Tam CY

ECA Vice-Chairperson

Mr. Yim Jeffrey

ECA Secretary

Mr. Chu David

Financial Secretary

Mr. Ng Anthony

TIC of Online Booking

Ms. Chan Szemei

TIC of ECA Report Card

Mr. Tsang Heskey

Public Relations

Mr. Tsang Terman

Community Service

Mr. Kam Ryan

English Proofreading

Ms. Sung Christy

Ms. Karina Calver

Workshop for Student leader

Ms. Fok Annabelle

Photography and Campus TV club

Mr. Chan Leo
ECA Team
We are a team of Form 5 students who aim to achieve the following objectives through the ECA Team.
Helping Teachers within the ECA Team to act as a bridge between them and the societies and clubs of our school. Teachers may often not have enough time to contact clubs frequently, considering the vast amount of clubs and societies we have. Hence the ECA team act as another channel of communication between teachers and students. We would listen to opinions and concerns raised by the clubs and societies and formulate reports and suggestions to teachers.
Helping teachers organizing activities
Manage the ECA Room- The ECA Room is a room specifically designated for executive members of club societies to facilitate communication and provide a much needed meeting place for them. The ECA team would be in charge of managing the club lockers, maintaining the various facilities and services provided in the room (Such as printing) and help societies book time slots for meetings.
| | | |
| --- | --- | --- |
| Chairman | Brandon Fu | 5A |
| Vice Chairman | Jaden Sit | 5F |
| Content Disseminator | Arwan Sanjid | 4A |
| Design Secretary | Raphael Mattenson | 4A |
| Event Director | Torres Cheung | 4F |
| Assistant Event Director | Hovan Ng | 5D |
| Social Media Manager | Shane Kwok | 4A |
| Assistant Social Media Manager | Yuen Sze Long | 4D |
| Website Manager | Gurrajpreet Banipal | 4D |